CONTACT US TODAY TO
Schedule an Appointment or Get a Free Estimate
With over 35 years of experience, Olathe Glass Co. is a premier custom glass provider in the Kansas City metro area. If you are looking for professional service for custom-made glass shower doors or shower cubicle installation, we are ready to assist. There are numerous choices when it comes to shower doors; below are some of the most popular options.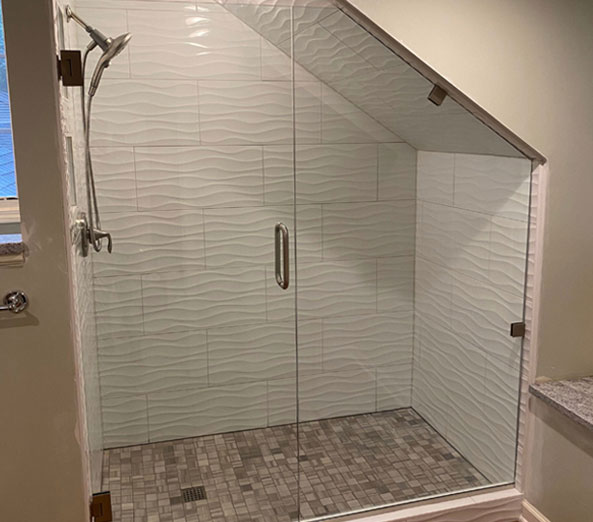 Frameless Hinged
Shower Door
Hinged shower doors are ideal for bathrooms, with ample space for the door to swing open. The door opens in both directions on pivoting hinges. Frameless hinged doors are commonly used for stand-alone shower stalls and require ample clearance.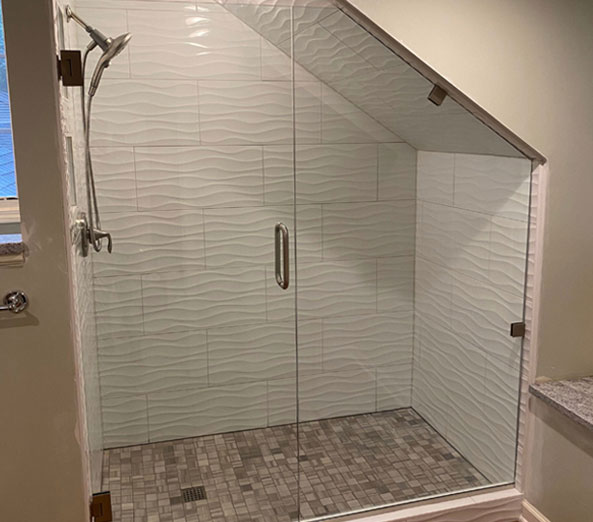 Frameless Slider
Shower Door
Unhinged shower doors will slide from side to side and are commonly used in bathrooms with limited space. Smaller bathrooms cannot account for the door swing that comes with hinged doors. Unhinged slider doors require a track when installed to ensure a smooth slide when opening and closing.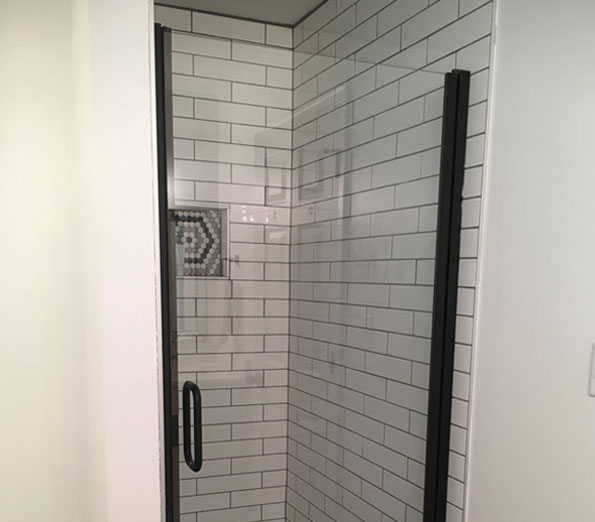 Semi-Frameless
Shower Door
If you're looking for a hybrid door that's a balance of framed and frameless, then a semi-frameless door is a great option. Semi-frameless doors include framing around each side of the large piece, but there is no frame around the door panel. Many people choose semi-frameless doors to make sure the view of their shower is mostly unobstructed.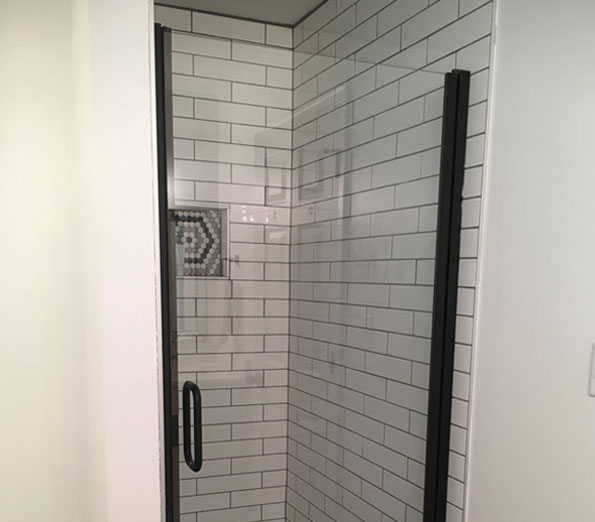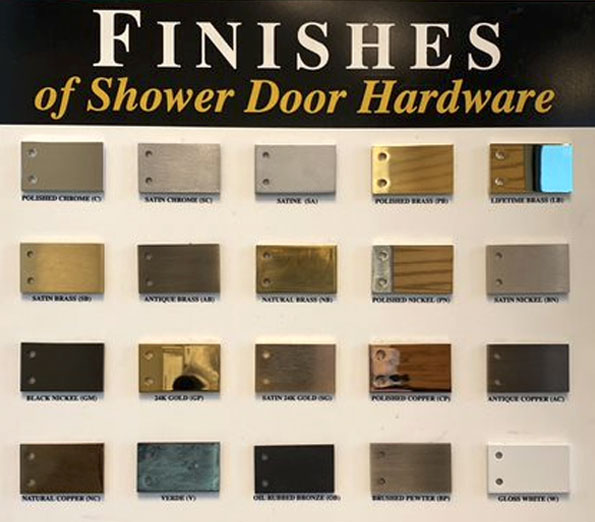 Shower Door Finishes
& Hardware
No shower door is complete without the proper finishes and hardware, and at Olathe Glass Co., we have the best designs and materials for your bathroom remodel needs. We offer chrome, brushed nickel, and oil-rubbed bronze for our shower enclosures. Other upgradable hardware and door finishes include brilliant gold, satin gold, satin chrome, white, antique, and powder-coated colors. Many units are also available with clear, rain, or obscure glass. We offer numerous custom glass options to fit your needs.