CONTACT US TODAY TO
Schedule an Appointment or Get a Free Estimate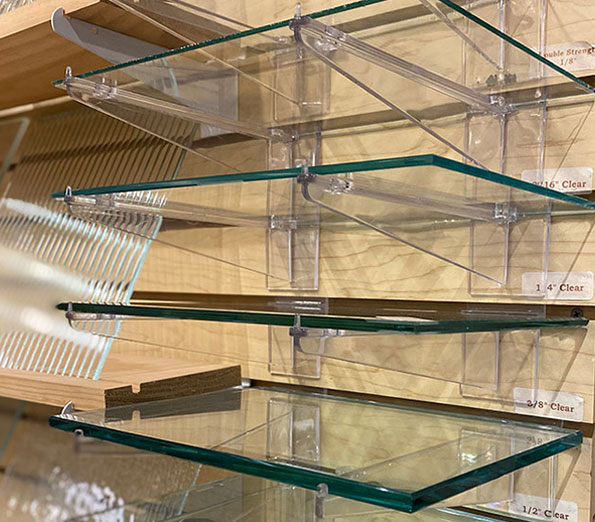 Flat Glass
Olathe Glass Co. has been the Kansas City area's source for premium glass services for over 35 years, especially when it comes to custom cut mirrors. No matter the specifications, we can cut and create the perfect glass pattern to fit your needs. Whether you need square-cut, rectangular-cut, or oval-cut glass, our staff has the expertise and skills to get the job done. We also offer seamed edge glass, a smooth flat polish, or beveling for glass that is 1/4" or thicker. If you're not sure what size glass you need, our professionals can assist with any questions you have. Feel free to bring in your frame and we'll walk you through the process.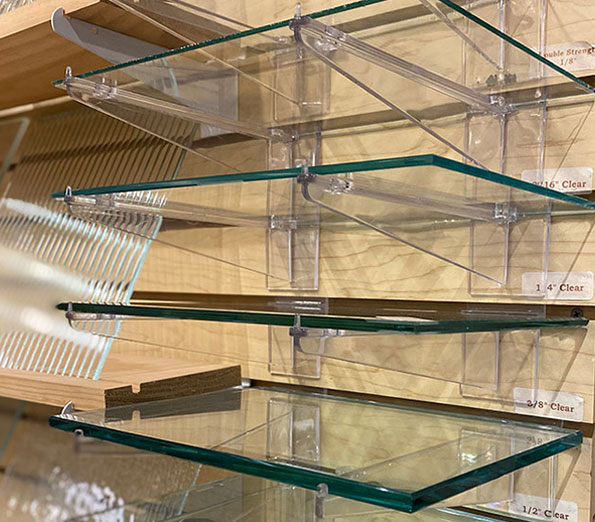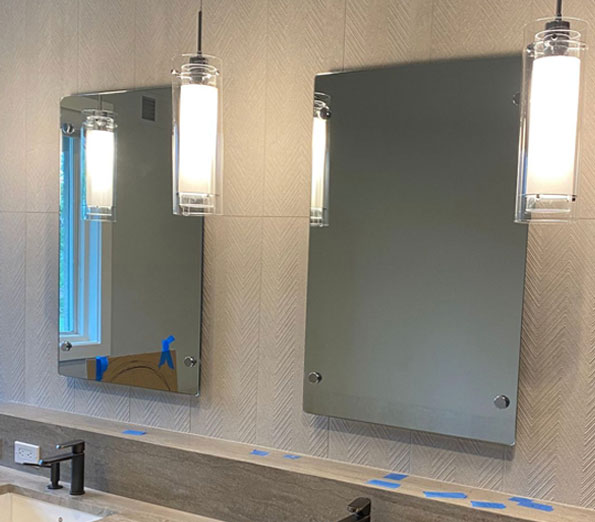 Custom Mirror
Thickness Options
Mirrors are available in 1/8″ and 1/4″ thickness.  
A 1/4″ mirror is most commonly used in bathroom mirrors and weight rooms.  It can also be used for closets and large framed mirrors.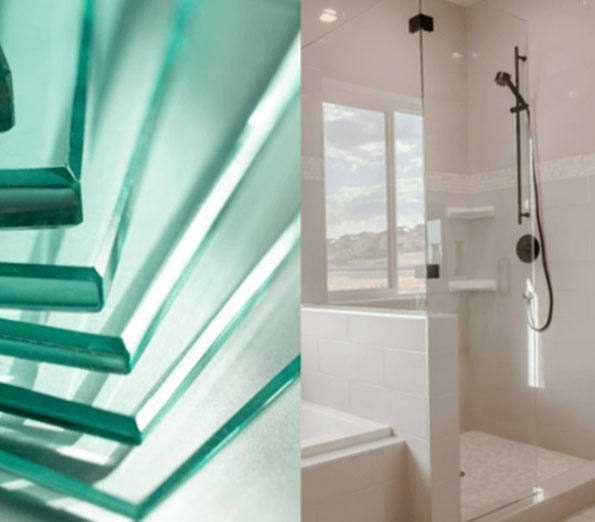 Safety Glass
According to federal law, any glass going into a door or bathroom must be "safety glass tempered." At Olathe Glass Co., we have years of experience in making sure all safety glass meets the highest possible standards. We make sure the glass is cut to size and then tempered. This process often takes several days to complete. Tempered glass can range in thickness from 1/8" to 1/2". Safety glass is designed to shatter into many small pieces when broken and is commonly found in shower doors, front doors, bathrooms, and patio furniture.